For the last 60years, Kiwi architects have adopted a similarly optimistic vision of how we might live in New Zealand and they have designed houses that maximise the potential for a lifestyle that flows seamlessly between inside and outside and makes the most of our vivid landscapes.
Auckland firm Herbst Architects have proved themselves among the most successful in this undertaking.
Q+A with
Lance and Nicola
Herbst.
Andrew Barrie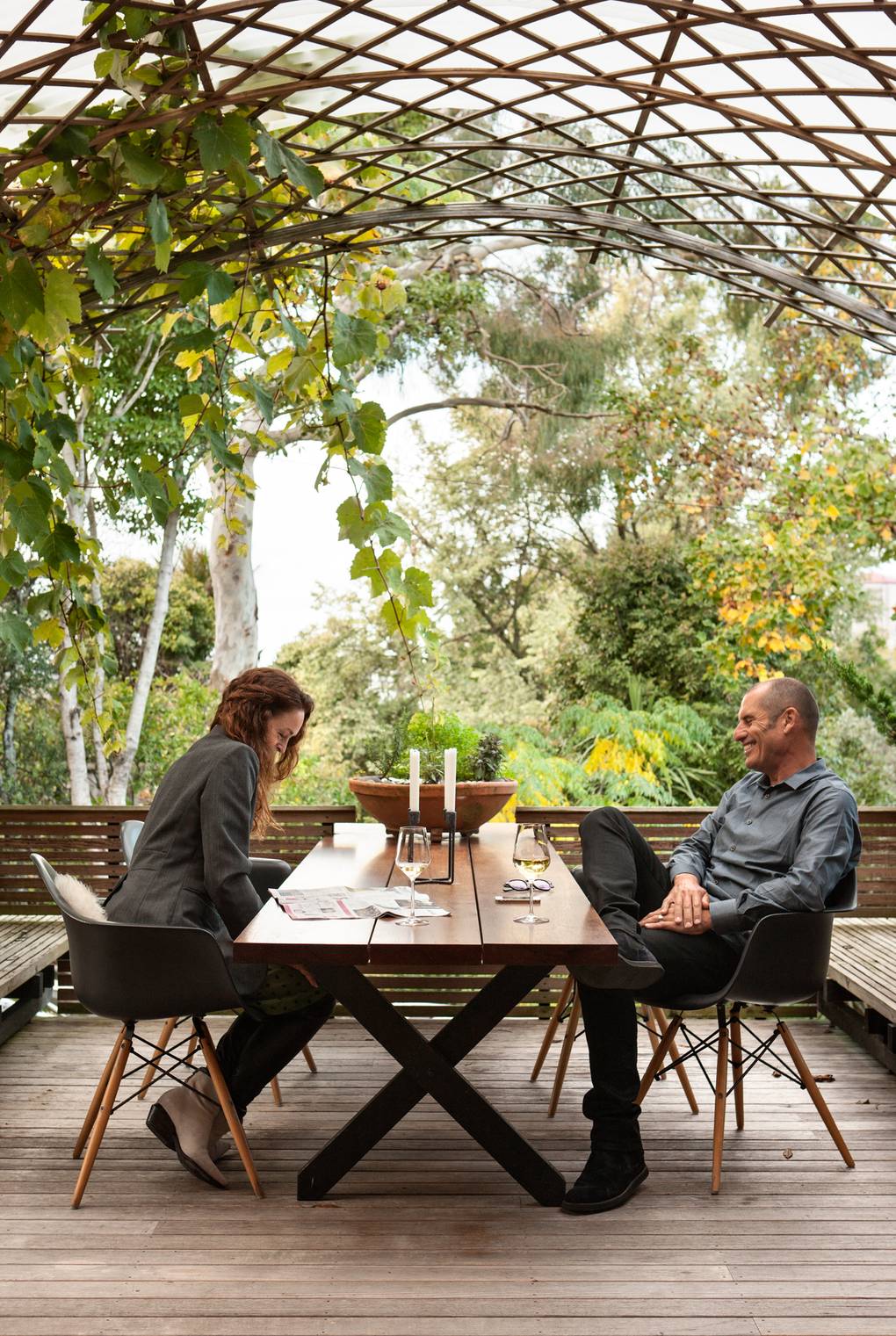 Andrew Barrie: Soon after arriving in New Zealand you built a small holiday house for yourselves on great Barrier island. Was that the genesis of your practice?


Lance: Definitley, this back-to-basics project led to a series of commissions for holiday houses on great Barrier island - we've built 8 houses there now - and these buildings continue the themes of pared-back, outdoor-oriented living, but are mostly larger and a little more comfy. Although we recently won awards for a tiny folly – little more than a deck, a roof and some shutters – that provided an outdoor living and dining space on the grounds of a cramped holiday home.
Nicola: Our own house was originally intended for occupation only during summer, with little more than a covered deck, some sliding screens, and a plywood structure containing a tiny kitchen. A fully enclosed sleeping and living pavilion was added in subsequent years, but even in this extended form it's a statement of the degree to which architecture can be dispensed with.

Andrew Barrie: Recently you attracted a lot of attention for a house in Auckland known as Under the Pohutukawa. How did you develop the design?

Lance: The site with which we were presented was extremely challenging in that it was 90 per cent covered in mature pohutukawa trees, the site being a part of a continuous belt of forest that edges the road along the beachfront. In order to exist, the building required the destruction of a large number of mature trees. So, the circumstances not so much allowed, but dictated a sensitive, poetic response and we looked to the trees themselves to give us the answer.
Nicola: We decided the building needed to have the memory of the trees. We broke the building into smaller pieces so it didn't have such a large mass. The two-storeyed structures we saw as the stumps of the trees we had cut down. We knew we needed a double-volume space so you could experience the trees in their entirety, so the living space is designed to feel neither man-made nor natural, inside or outside.
Andrew Barrie: I would argue that you're very much contextualists - your buildings are a direct response to their location. Do you agree?


Nicola: Yes, very much so. We think that part of what a building should do is to reflect its locality. There is a lovely quote from John Ruskin, he says "a good building must do two things, firstly it must shelter us, secondly it must speak to us" and he says "it must speak to us of all the things that we think are most important, that we need reminding of today". One of the things we need to be reminded of is where we are.
Lance: We're always trying to make a positive and meaningful contribution to the environment. So yes, we're very much contextualists, but the forms of our buildings are modernist.

Andrew Barrie: And the buildings are luxurious in design and ideas, but typically made of simple, local stone and wood.
Lance: We're trying to build a vision of what New Zealand is, we're a country that is naturally very beautiful and our houses are built out of everyday materials that belong to the location. So although the houses look quite expensive, or the people who live there look quite prosperous, what they reflect is a commitment to a sort of democratic egalitarian spirit. Architecture shouldn't exclusively be monuments to the rich. Although we do like a good, solid monument!

Andrew Barrie: So what makes a great bach, as opposed to a beach home?
Lance: It's not about deprivation, but about consciousness, that business of being aware of how much water and electricity you're using, and filling your day with rituals – you have to cut the firewood and go out and get the fish for dinner. A lot of our buildings are designed to achieve rustic ideals, but there's an enormous amount of detail in it to get to that level. That's because we believe in style and elegance as well. You don't have to compromise your sense of aesthetics. But at the same time you don't need every modern convenience and comfort of the city.

Andrew Barrie is an architect, writer and professor of architecture at Auckland University.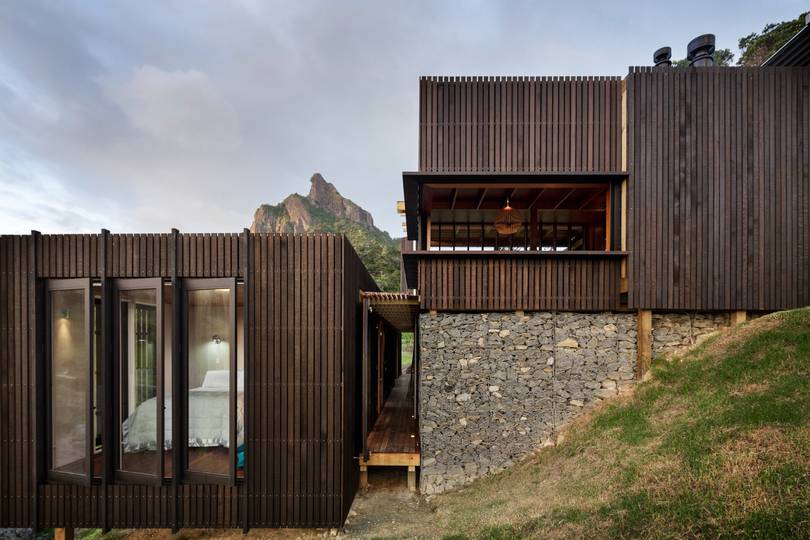 Castle Rock House
Level 2 "The Wedge"
80 Mackelvie Street
Ponsonby
Auckland
New Zealand
tel: +64 9 3779106